BUILD by Radian is a community-focused co-working space and resource hub located at 33rd and Larimer, and one of our BUILD member organizations is giving it a facelift! Convivir Colorado, a 6th through 12th grade program for immigrant and refugee youth that helps them channel their leadership through the lens of their migrant journey, worked with over twenty youth to envision and paint a mural that features a visual representation of the immigrant journey as the students have experienced it: the impact of its past, its challenging present, and the blooming future they dream of.
Leading the youth in this effort is "artivist," Diego Florez. Florez's work is inspired by his roots and involvement in the Denver Chicano and Indigenous prayer communities, as he integrates ancestral philosophies and teachings into all he creates. His activism supporting immigrant rights truly began after the deportation of his mother to Ciudad Juarez, Chihuahua, MX, at the age of 15. Since then he has also fought against the rapid gentrification of the Northside in Denver. Florez's works influence each other, from his musical expression in the local Chicano Funk band, Los Mocochetes, to storytelling through art, education, and music with organizations such as The Birdseed Collective, Denver's Art District on Santa Fe, Radical Arts Academy of Denver and Youth On Record. He currently works out of Zarape Studios in Denver.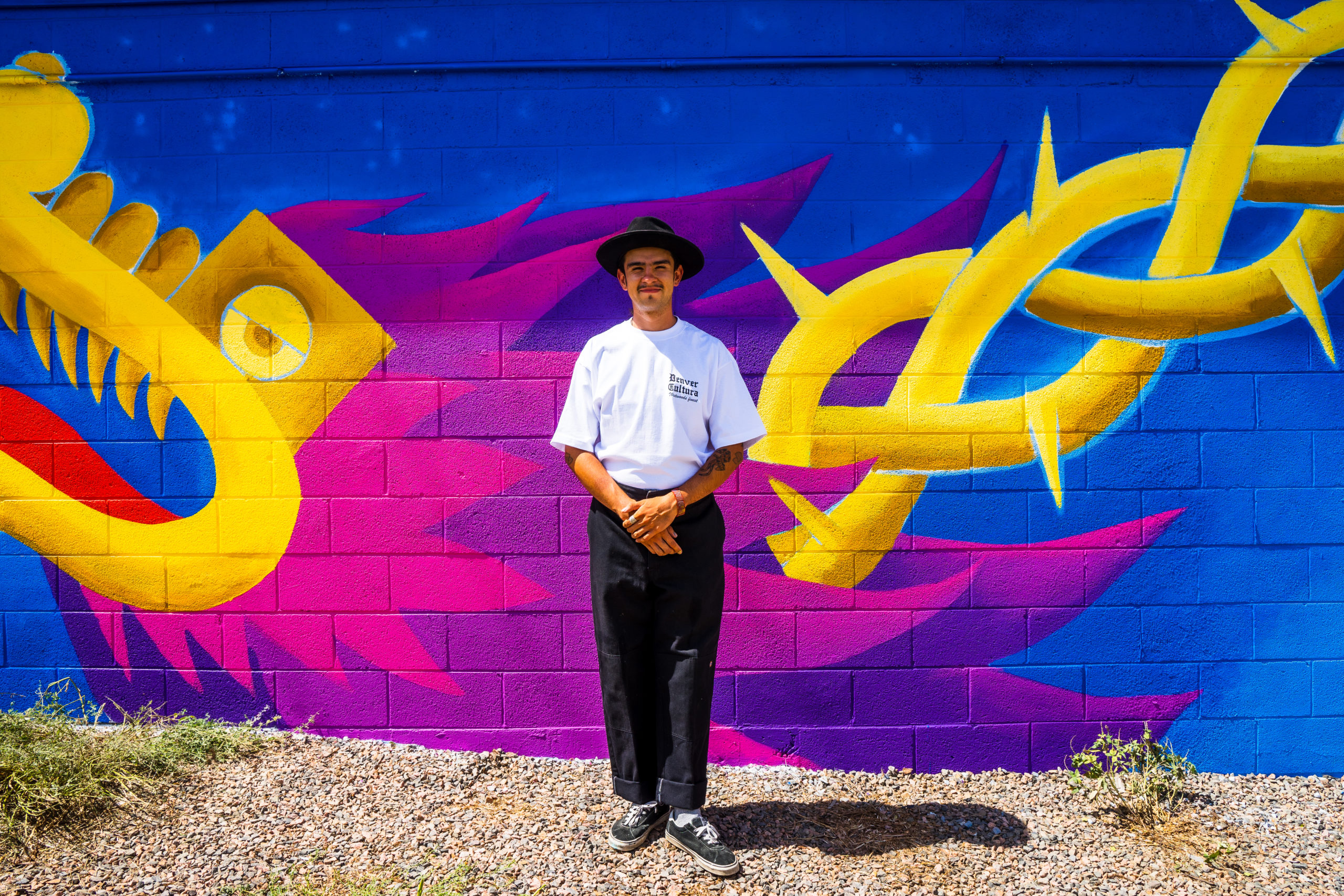 Diego Florez recognizes the importance of creating art that tells the stories of those whose stories often go unheard. As he says, "This mural is our students' hope to activate people's imagination, as they tell the story of their families' immigrant experiences. The colorful plumed serpent represents forward movement in recognition of our collective journey. It's important to tell this story in a neighborhood saturated with murals because it quite literally reflects the history of a large percentage of Denver's population, and features my own first generation American dreams woven with those of immigrant and first generation youth."
The intent of the mural was to not only feature Diego's work that centers immigrant experiences, but also centers the voices of youth to empower them to have agency over their stories, experiences, and ideas. BUILD by Radian is proud to have these stories told on their building and grateful to have played a small part in honoring the heritage and experiences of so many Denverites.